BC Appreciation Fares: Round Trip From Victoria To Seattle
Victoria
Seattle
Victoria
A scenic ride from Victoria, Seattle is a quick and easy escape in your own backyard. Add an overnight stay at one of our personally-vetted hotels and spend the weekend exploring the Emerald City!
Modes of Travel
Victoria To Seattle Overnight Package With 2 Nights
Victoria
Seattle
Victoria
Experience the cosmopolitan city of Seattle with one of our most popular year-round packages! Hop on the Clipper for a scenic cruise from Victoria to Seattle and explore everything from the iconic Space Needle to the vibrant Pike Place Market.
Modes of Travel
Seattle Game Day Weekend Getaway Special
Victoria
Seattle
Victoria
Jump into the fall spirit with the most exciting football team around! Exclusive to Canadians, Clipper is offering a great deal on a 2-night stay at the Red Lion Hotel Seattle Airport just south of Seattle when you book on select home games.
Modes of Travel
Leavenworth Christmas Lighting Festival With Bellevue Hotel Stay
Seattle
Leavenworth
Seattle
A wintertime favorite, the Leavenworth Christmas Lighting Festival is one joyful event you don't want to miss! Turn your day trip into a relaxing overnight getaway with a stay at the Bellevue hotel where the tour picks up and drops off.
Modes of Travel
Vancouver To Seattle Overnight Via Amtrak® Cascades
Vancouver
Seattle
Vancouver
Climb aboard an Amtrak® Cascades train and enjoy a scenic ride from Vancouver, BC to Seattle for a quick overnight escape! Explore Seattle's picturesque downtown core and an endless array of galleries, boutiques and chef-driven restaurants.
Modes of Travel
Seattle Overnight With Victoria Day Trip
Seattle
Victoria
Seattle
Visit two exciting Northwest cities, Victoria and Seattle. Spend one night in a downtown Seattle hotel before taking a day trip via the Victoria Clipper to the charming and historic Victoria, BC on the gorgeous Vancouver Island.
Modes of Travel
Vancouver To Seattle Overnight Via Motorcoach
Vancouver
Seattle
Vancouver
Portland To Seattle Overnight
Portland
Seattle
Portland
Portland To Seattle & Vancouver
Portland
Seattle
Vancouver
Portland
Portland To Seattle With 2-Nights & Victoria Day Trip
Portland
Seattle
Victoria
Seattle
Portland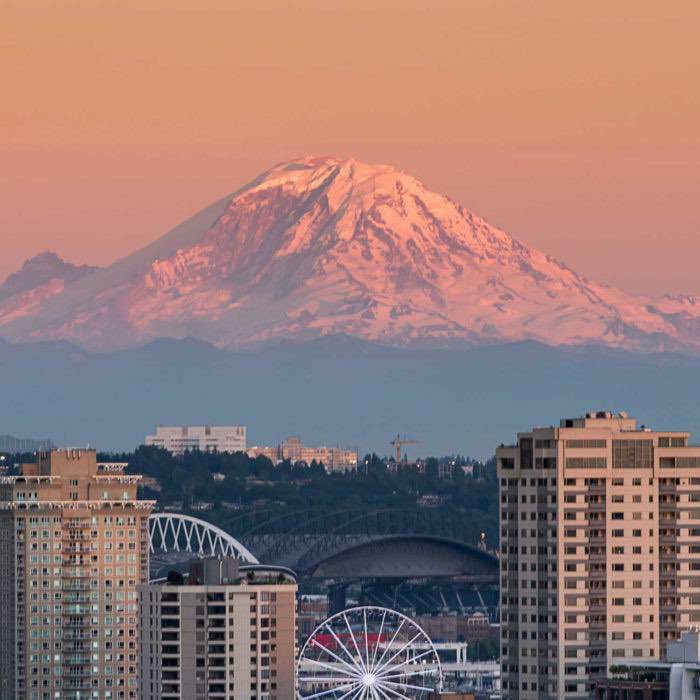 Victoria To Seattle Overnight Package
Victoria
Seattle
Victoria
Victoria To Seattle With Chihuly + Space Needle Sunset Experience
Victoria
Seattle
Victoria