Clipper Vacations partners with more than 15 hotels in and around downtown Seattle to provide a wide array of Seattle hotel package deals. Please note that our expert travel agents can customize any of our packages to fit your transportation, hotel or duration of travel needs to tailor the perfect trip!
Victoria to Seattle Special! Exclusive Canadian Round Trip Fare
Victoria
Seattle
Victoria
A scenic ride from Victoria, Seattle is a quick and easy escape in your own backyard. Add an overnight stay at one of our personally-vetted hotels and spend the weekend exploring the Emerald City!
Modes of Travel
Victoria To Seattle Overnight Package With 2 Nights
Victoria
Seattle
Victoria
Experience the cosmopolitan city of Seattle with one of our most popular year-round packages! Hop on the Victoria Clipper ferry for a scenic cruise from Victoria to Seattle and explore everything from the iconic Space Needle to the vibrant Pike Place Market.
Modes of Travel
Victoria to Seattle Sea & Sky Overnight Package
Victoria
Seattle
Victoria
Soak in the beauty of the Pacific Northwest with an amazing adventure between Victoria and Seattle! Soar through the skies on a Kenmore seaplane in one direction and cruise through the Salish Sea on the high-speed, Victoria Clipper ferry the other way. This easy overnight escape is an absolute must!
Modes of Travel
Vancouver To Seattle Overnight Via Amtrak® Cascades
Vancouver
Seattle
Vancouver
Climb aboard an Amtrak® Cascades train and enjoy a scenic ride from Vancouver, BC to Seattle for a quick overnight escape! Explore Seattle's picturesque downtown core and an endless array of galleries, boutiques and chef-driven restaurants.
Modes of Travel
Vancouver To Seattle Overnight Via Motorcoach
Vancouver
Seattle
Vancouver
Let someone else do the driving and travel from downtown Vancouver to Seattle by motorcoach for an overnight getaway. Enjoy a flexible departure and 2 days to explore the Seattle's excellent cuisine and stunning panoramic skyline.
Modes of Travel
Seattle Overnight With Victoria Day Trip
Seattle
Victoria
Seattle
Visit two exciting Northwest cities, Victoria and Seattle. Spend one night in a downtown Seattle hotel before taking a day trip via the Victoria Clipper ferry to the charming and historic Victoria, BC on the gorgeous Vancouver Island.
Modes of Travel
Victoria To Seattle With Chihuly Garden & Glass + Space Needle Sunset Experience
Victoria
Seattle
Victoria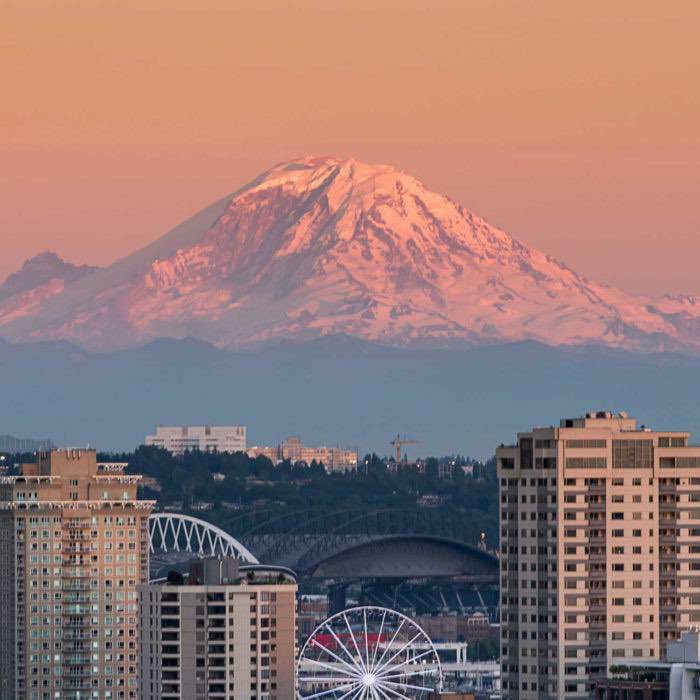 Victoria To Seattle Overnight Package
Victoria
Seattle
Victoria
Scenic Northwest: Portland To Seattle, Victoria & Vancouver
Portland
Seattle
Victoria
Vancouver
Portland
Portland To Seattle & Vancouver
Portland
Seattle
Vancouver
Portland
Portland To Seattle Overnight
Portland
Seattle
Portland
Portland To Seattle With 2-Nights & Victoria Day Trip
Portland
Seattle
Victoria
Seattle
Portland
Leavenworth Christmas Lighting Festival With Bellevue Hotel Stay
Seattle
Leavenworth
Seattle
Enchant Christmas – Victoria to Seattle 2-Night Getaway
Victoria
Seattle
Victoria
Enchant Christmas – Portland to Seattle 2-Night Getaway
Portland
Seattle
Portland
Enchant Christmas – Vancouver, BC to Seattle 2-Night Getaway
Vancouver
Seattle
Vancouver