A new year deserves a new roadmap. And while you may have already visited Seattle and Victoria on a past journey, have you actually explored everything either city along with our mighty and beloved Pacific Northwest has to offer? Time to sit down and start planning out those Pacific Northwest Vacation ideas!
Whether sightseeing in Washington State or traversing Vancouver Island, reconnecting with family and friends or finally getting to plan a solo weekend escape, we've done the legwork and highlighted some of the best vacation spots to help you build an extraordinary 2023 travel bucket list.
1. Travel on a Victoria Clipper Fast Ferry from Seattle to Victoria, BC
Has it been a couple years since you visited our neighbors to the north and you've been dreaming of a return trip? Time to shake up the routine with a weekend of international travel via an easy getaway to Victoria, BC on the passenger-only Victoria Clipper V ferry.
The best part? The trip on the Seattle to Victoria ferry is half the adventure. Go ahead and spoil yourself with Victoria Clipper V's private Comfort Class cabin (only a $30 upgrade or $50 for top-notch Comfort VIP seats) or Vista Class (only a $15 upgrade or $30 for Vista Class Panoramic seats) as you whisk across the Salish Sea. Unlike a cramped flight, the vessel's light-filled interior, wide walkways, in-seat attendant service and locally-sourced food and drink options provide an irresistible sense of freedom and relaxation. Walking direct from the city center of one great city to a spectacular international destination has never been easier.
2. Relax at a Seaside Oasis
If relaxation is the name of your travel game, there is no better place to soak your cares away than at one of Victoria's luxe waterfront resorts such as Oak Bay Beach Resort (ranked the #1 hotel in Canada and #19 hotel in the WORLD by Conde Nast Traveler as of Fall 2021!).
First, bliss-out with a full-slate of spoil-you-silly spa treatments, ranging from amazing massages to glow-inducing facials at the hotel's spa. Next, indulge in a staring contest with the Salish Sea as you experience one of the resort's three outdoor heated mineral pools strikingly positioned on the ocean's edge. End your day with a woodfired pizza and handcrafted cocktail or glass of local wine at Faro located right on the property. You'll come back refreshed and ready to take on the world!
3. Celebrate the Glory of All Things Green at The Butchart Gardens
Get your garden fix and immerse yourself in the lush 55-acre grounds of The Butchart Gardens. Stunning any time of year, The Gardens are an absolute must in the spring. Feast your eyes on an explosion of colorful and sweetly-scented blooms as tulips, magnolias and daffodils burst to life.
Bonus points for making a repeat visit in the summer to experience another side of The Gardens as thousands of sparkling lights transform the ground into an enchanting fairyland on the Night Illumination Tour.


4. Explore Victoria's Tea Trail & Warm Up with a Cozy Cuppa
One of the best ways to stay toasty during our chilly months is by indulging in a vast array of warm tea. Get your proper tea fix with Afternoon Tea at the Fairmont Empress, where a selection of 21 fine loose-leaf teas, plus a three-tiered platter stacked with tasty treats will leave you feeling like royalty.
Still thirsty? Follow Victoria's unofficial "tea trail" and swing by one of the many other amazing tea shops scattered around the city. Always a great trip idea for visiting relatives or a fun getaway with the girls!
5. Embark on a Sea to Sky Northwest Adventure
Allow your inner travel junkie to experience both of the Pacific Northwest's unique forms of transportation with a sea and sky adventure between Seattle and Victoria, BC! Glide through the Salish Sea and the Strait of Juan de Fuca on a sleek, Victoria Clipper V catamaran and soak in incomparable views from the back deck.
The magical return journey on a Kenmore floatplane is equally exhilarating. Unrivaled vistas of the Victoria and Seattle skylines and scenic countryside take center stage as you soar between the two cities. If the views alone weren't enough, you can also watch your veteran pilot fly the plane with a complex array of controls, knobs, levers and switches.
6. Have a Whale of a Time in the Puget Sound
Seize the chance to meet the region's showstoppers, transient (Bigg's) killer orca whales as well as minke and humpbacks on a Seattle whale watching tour right from downtown at Pier 69! Learn all about the Puget Sound's beloved marine wildlife on a half-day adventure guided by expert onboard naturalists. Gain valuable insights into these magnificent creatures as you search for wildlife and soak in breathtaking coastal views along the way.
If your visit to Seattle lands a bit earlier in the calendar, you're not out of luck! Each March and April, the migrating gray whales make their way through the Salish Sea along their lengthy journey up to Alaska. Seize the rare opportunity to share the Sound with these 35 ton visitors on a Seattle gray whale watching tour also out of Pier 69.
7. Peek Behind the Scenes at Boeing's Future of Flight
Pay tribute to one of the industries that helped put Seattle on the map at Boeing's Future of Flight aviation center. Let your imagination take flight as you learn how these enormous mechanical marvels are created.
Hop on a tour of the factory for an up close and look at 747, 777 and 787 Dreamliner airplanes as constructed before your very eyes.
8. Stroll Through the Victoria Butterfly Gardens' Tropical Paradise
What's better than hanging out with brilliantly colored butterflies? Surrounding yourself more than 70 different varieties of them as they flit from flower to flower inside the tropical jungle of the Victoria Butterfly Gardens. Not limited to butterflies, the entirely self-sustaining ecosystem brims with insects, frogs, tortoises, iguanas, flamingos, tropical ducks, free-flying tropical birds and more.
Duck inside the insectarium and play "spot the insect" as you watch tiny creatures from all over the word up close and personal. Or peer into the waters of the pond to catch a glimpse of tropical fish. It might be the highlight of the kiddos' Victoria trip!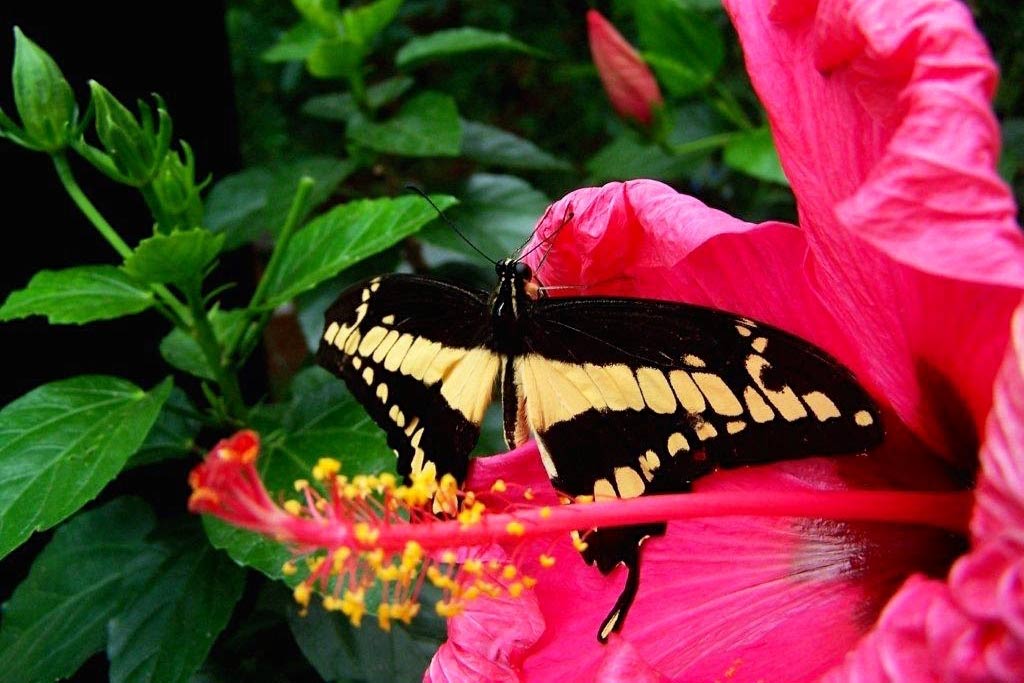 9. Spend Valentine's Day in Canada's Most Romantic City
With glistening waters, stunning historic buildings, intimate carriage rides and no shortage of cozy restaurants to snuggle up in, Victoria flat out nails it when it comes to romantic date night spots. It is no surprise that the city has wound up on the list of "Canada's Most Romantic Cities" year after year.
Kick your feet up at the serene environs at the Fairmont Empress and soak in jaw-dropping views of the tranquil Inner Harbour with your S.O. and a bottle of bubbly at your side. We can't think of a better way to indulge in a little quality R&R!
10. Visit Seattle's Classic Spots
Tucked directly under the Space Needle, the popular Chihuly Garden and Glass boasts remarkable art created by world-renowned hometown artist, Dale Chihuly. Wander through the museum's eight incredible exhibits, the outdoor garden and the 40-foot tall Glasshouse, which is home to an expansive 100-foot long sculpture.
If you are after amazing photos, we highly recommend strolling through these stunning gardens in the evening to catch them during Seattle's glorious "golden hour." Then, head up to the observation level of the Space Needle to soak in unmatched views of Queen Anne, downtown and Puget Sound at sunset on our exclusive Chihuly + Space Needle Sunset Experience.
11. Sip Your Way Through the Cowichan Valley Wine Country
Drive along the rugged Malahat Drive for incredible vistas of the glistening Saanich Inlet before descending into the heart of Vancouver Island on the Cowichan Valley Wine Tour. Here, you'll discover one of the region's best-kept secrets – its burgeoning wine scene. The perfect mini-adventure right in your own backyard, you'll spend a wonderful day sampling liquid perfection at three boutique vineyards while someone else does all the planning and the driving.
12. Explore the City of Victoria on Two Wheels 
Itching for adventure? Victoria isn't called the bicycle capital of Canada for nothing! One of the best ways to discover the city is from behind the handlebars of a trusty bicycle. All you need to do is pick up some wheels from the well-stocked Pedaler bicycle shop and you're good to go. (Psst – prefer your own ride? You can also bring your bike on the Victoria Clipper ferry!).
Pedal along the famously scenic 40-mile long Galloping Goose Trail to traverse the picturesque Selkirk trestle. Or, for a shorter ride, cruise the bike-friendly Belleville Street to Dallas Road for jaw-dropping ocean views.
13. Watch the Sun Set on Capilano Suspension Bridge & Grouse Mountain
Venture 230-feet off the ground to experience Vancouver, BC from a new perspective as you stroll across the 460-foot long Capilano Suspension Bridge. Take in awe-inspiring views of the thriving coastal rainforest and the rushing Capilano River.
If you want a truly exhilarating experience, check out the park's Cliffwalk for a heart-pounding adventure along the granite walls high above Capilano Canyon. Afterward, kick back at the neighboring Grouse Mountain and watch the sun sink behind the horizon as the lights of the city click on below.
14. Sip Local Libations on the Saanich Peninsula
When it comes to beverages, Victoria takes them very seriously, and its craft liquid refreshments are no exception. Wet your whistle while soaking in beautiful vistas of Vancouver Island's countryside on tour of the region's orchards and distilleries.
Pop into the Victoria Distillery to sample the famous color-changing Empress Gin as well as a fully-guided back-of-the-house tour of their distillation process. Next, make your way to stunning, 10-acre Sea Cider to drink in sweet, crisp brews plus views of the Haro Strait. Cap the day with a pour of aromatic whiskey, gin, rum or vermouth from small-batch producer De Vine Wines & Spirits.
15. Kayak Vancouver Island's Wild and Rugged West Coast
Experience the natural beauty of British Columbia as you paddle through the tranquil waters surrounding an amazing archipelago of islands on a kayaking trip to Discovery Island. With the magnificent Olympic Mountains and driftwood-strewn shores as your backdrop, you'll skim through the water while keeping an eye out for sea lions, eagles, dolphins, orca, humpback and minke whales. This is the Northwest at its finest!
16. Meet Mt. Rainier
Skip waiting for just the right moment when "the Mountain is out" and head straight to the iconic peak itself to experience the glacier-clad landmark from more than just a distance. Visit Paradise or Sunrise, hike a little or a lot and delight in stunning 360-degree views of the surrounding Cascade Range, cascading waterfalls, wildflower-filled meadows and dense old-growth forests.
17. Get a Bird's-Eye View of Sooke's Lush Rainforests
Get your heart pumping as you whisk above Sooke's coastal temperate rainforest on an AdrenaLINE Zipline Adventure Tour. Eight ziplines ranging from 150-1,000 feet long and up to 150 feet high will give you an adrenaline rush and offer a bird's-eye view of Vancouver Island's stunning mountain and ocean vistas.
18. Wander Through Stanley Park's Urban Paradise
A spectacular green oasis set amid the cosmopolitan city of Vancouver, Stanley Park's 400-hectare grounds offer the perfect opportunity for outdoor exploration. Stretch your legs and follow the uninterrupted, six-mile pathway along the Seawall. Go for a dip on the secluded Third Beach. Or pay a visit to the 700- to – 800-year-old "Hollow Tree." The options are endless.
Love animals? Be sure to stop by the Vancouver Aquarium (one of the five largest in North America) to check out their menagerie of more than 50,000 fascinating and exotic creatures from all over the globe.
19. Trek Through Washington's Pristine National Parks
Escape from the urban sprawl of the city and venture across the Sound to the rarely explored reaches of Washington's Olympic National Park. Visit the impressive Hurricane Ridge, where you will be surrounded by peaks upon peaks (and perhaps a few local deer or elk if you're lucky) then, continue west to dip your toes into the deep blue water of Lake Crescent before heading back to Seattle.
20. Take a Bite Out of Seattle
If you consider yourself a foodie, a trip to the Emerald City is not complete without a visit to the city's famous public market. Tempt your taste buds with phenomenal bites from local artisans and restaurants on a Food and Cultural Tour of Pike Place Market.
Or give in to your sweet-tooth on the Chocolate Indulgence Tour and sample creamy cheesecakes, cupcakes and cookies from the likes of the Confectional, Frans Chocolates and Cupcake Royal. If the tours weren't sweet enough on their own, you'll also leave armed with insider tips on how to create these tasty goodies at home.
21. Explore Vancouver Island's Underground
Step into a whole new world as you crawl your way through the passageways of the Horne Lake Caves that have been carved by Mother Nature into the mountains near Qualicum Beach. If seeing the pristine beauty of these glittering crystal formations or scaling to the top of an underground waterfall doesn't take your breath away, we don't know what will.
22. Cruise Along Vancouver Island's Scenic Marine Circle Route
To truly absorb the region's beautiful green stretches and hidden lakes, slow down, rent a car and command your own journey from the road. If you only have one day to explore, the scenic the Pacific Marine Circle Route should be at the top of your list.
Travel along Victoria's coastal roads for what may be the best waterfront views around. You'll also pass by Avatar Grove, which is home to a spectacular stand of old-growth giant red cedars.
23. Check Out the Powerful Snoqualmie Falls
Located 25 miles east of the Emerald City, the breathtaking and the majestic, Snoqualmie Falls is one of Washington's most famous landmarks. Listen to the roar as the powerful waters of the Falls plunge 268 feet into the river canyon below. Follow the short trail to the base of the falls to snap a selfie as the mist whirls around you.
24. Tour the Famous Hiram Chittenden Locks
Glide through the popular Hiram Chittenden Locks on an Argosy cruise and experience what it is like to navigate through the complex system where fresh water meets salt water first-hand. Time your visit right to see massive king and coho salmon fly up the fish ladder as they migrate into the fresh water of Lake Washington to spawn between mid-August to September.
25. Dive into the Depths of Nanaimo's Waters
The serene Up Island town of Nanaimo may be best known for its drool-worthy, signature sweet treat of the same name, but they also happen to boast one heck of an underwater park. Plunge deep into the cold, clear waters outside the city's harbor to explore three sunken shipwrecks and view a myriad of sea life, including rockfish, wolf eel, octopus and starfish. Or try snorkeling with the playful harbor seals found in the shallow water off the shore.
26. See the Bavarian Town of Leavenworth Come to Life with Thousands of Lights
When it comes to the Christmas spirit, Leavenworth takes the cake. During their annual Village of Lights Festival, the quaint Bavarian town all but radiates pure joy with the help of more than half a million lights. With a winning combination of snow-filled landscapes, holiday decorations, seasonal drinks and a treasure trove of shops, it is hard not to fall in love with the mountain town.
27. Get Lost in Powell's City of Books
If you love the written word, visiting the legendary Powell's City of Books should be at the top of your list.  A bibliophiles' dream, it's easy to spend hours browsing the more than 1 million new, used and rare titles filling nine rooms, three floors and 3,500 sections inside the city-block sized shop. Seriously, you will want to pick up one of the store's handy maps to be sure that you don't miss a section.
28. See the Ravaged Heart of Mt. St. Helens National Volcanic Monument
Experience Washington's sleeping giant on an adventure to the heart of the Mt. St. Helens National Volcanic Monument. Journey to the blast-zone of the infamous 1980 eruption for incomparable views of the steaming caldera from the Johnston Center Observatory.
Traverse the barren landscape along the Hummocks Trail or stop at Coldwater Lake and kick your feet up beside the peaceful waters. Head out on the Eruption Trail to explore lava dome, pumice plain and largest landslide recorded in human history.
30. Scout the West Side of Vancouver Island for Sea Lions
Have a soft spot for friends of the flippered kind? Venture west past Sooke, between Mystic Beach and Sombrio to meet up with the secluded Parkinson Creek trail located at kilometer 37.6 of the Juan de Fuca Marine Trail.
Trek past massive old-growth trees and you'll be rewarded with one of the best-kept secrets of greater Victoria – a jaw-dropping view of two sea lion caves, affectionately dubbed the Parkinson Creek Seal Grotto by locals, and a suspension bridge above the creek about 20 minutes further. Just be sure to visit in the fall or winter, as the sea lions leave the area for the summer around April and May.
29. Explore a Side of Seattle You Never Knew Existed
Need to dodge the Seattle drizzle? Go underground with the Seattle Underground Tour! Experience the roots of the Emerald City as you explore the catacomb-like passageways of the city's original storefronts, alleys and basements entombed by the Great Fire of 1889.
We'll leave it up to you to decide if those chills up your spine are from an errant draft or the spirit of one of the neighborhood's former citizens. Even if you don't encounter some of Seattle's historic inhabitants, you'll leave with an arsenal of tales about the city's colorful past. Not to mention newfound knowledge of why those purple glass squares are embedded into Seattle's sidewalks.
31. Stop and Smell the Roses at Portland's International Rose Test Garden
Tantalize your nose and your eyes at the International Rose Test Garden, which brims with more than 7000 rose plants in 550 varieties. Located in Washington Park, the famous 4.5-acre garden showcases Portland's rose growing heritage and serves as a testing ground for creating new types of the sweetly smelling beauties. Stop by from April to October when the grounds burst to life in a kaleidoscopic array of blooms. It's truly a feast for the senses!
32. Walk on British Columbia's Wild Side
Lush forests. Glistening waters. Acres of wide-open spaces. Plus, the chance to catch sight of some of BC's incredible creatures on a bear and wildlife adventure?! You're not dreaming. This unspoiled paradise does exist right in your own backyard in Vancouver Island's breathtaking Campbell River area.
Cruise deep into Desolation Sound in search of orcas, humpback whales, Pacific white-sided dolphins and sea lions as they navigate their local habitat. Journey to Orford River Valley to pay a visit to the Island's prime grizzly bear country. With knowledgeable members of the Homalco First Nations people as your guides, make the trek to specially designed viewing platforms where you can observe these magnificent and powerful animals as they feast on spawning salmon.
33. Get Your Feet Wet at the Oceanside Town of Tofino
With miles of smooth sandy beaches, pristine rainforests, untouched natural hot springs and cool, constant water temperatures, there is no better spot to get away from it all than the Up Island paradise of Tofino. In the winter, head to Cox Bay, hunker down and storm watch as 20-foot swells roll in toward the shore.
Come summer, the popular beach is an excellent spot for surfing, especially if you're looking for the often elusive, smaller summer swells. If you work up an appetite riding the waves, a pitstop at island-famous Tacofino is an absolute must, while the restaurant Shelter is an essential stop for fresh, seasonal gourmet dishes and a post-ride cocktail. Consider your wanderlust fueled.
34. Chase Portland's Epic Waterfalls
Get your camera ready to snap some FOMO-inducing selfies in front of the magnificent and iconic falls such as Multnomah Falls, Latourell Falls, Horse Tail Falls and more that drape the cliffs of "Waterfall Alley." As a bonus, you'll soak in views of the mighty Columbia River along the way. 
35. Treat Yourself to a Foodie's Paradise at Granville Island
Lively, dynamic and full of atmosphere, Granville Island's urban oasis is a treat for the senses. One step inside the buzzing hall filled with colorful stalls and the rich aromas of just-baked bread, spices and fresh fruit are sure to tantalize your nose.
Mouth watering yet? Hop on the Granville Island Market Tour to indulge in more than 20 signature Canadian foods, such as BC cheeses to the wonderful honey-dipped donuts at Lee's Donuts. Looking for souvenirs? Duck inside the array of artist studios and galleries lining Railspur Alley. This is the place to stock up on unique and unusual gifts.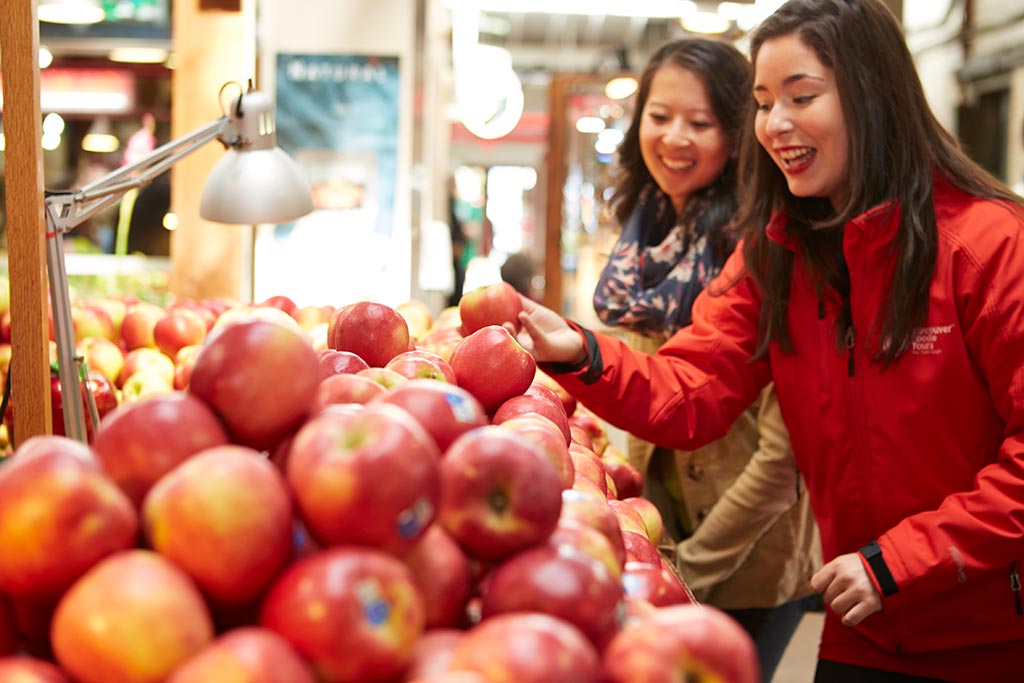 With a variety of unique and fascinating regions to explore, the opportunities for epic adventures in the Pacific Northwest are endless. After all, how can you say no to scenic mountains, breathtaking waterfalls, expansive gardens, amazing eats and phenomenal wildlife?
Start planning your PNW travel bucket list now and make 2023 an unforgettable year. Whether you do one or do them all, we always want to hear from you and see your photos. Be sure to share them with us on Facebook, Twitter or Instagram using #ClipperVacations. Happy exploring!
Things to Know About Planning a Pacific Northwest Vacation
Where should I go in the Pacific Northwest?
While there are no bad spots to visit in the Pacific Northwest, some of the most popular cities to visit are Seattle, Victoria, Portland, Vancouver. They boast several world-renowned attractions such as the Space Needle, Mt. Rainier, Pike Place Market, BC Parliament Buildings, The Butchart Gardens, Multnomah Falls, Vancouver Aquarium, Capilano Suspension Bridge and more.
What is the Pacific Northwest known for?
The Pacific Northwest is known for its stunning oceans, rocky coastlines, lush green rainforests, snow-capped mountains, vibrant cities and a mild climate year-round.
What states are considered Pacific Northwest?
The Pacific Northwest typically includes Washington, Oregon, Idaho and often Montana and Wyoming. Sometimes Vancouver Island and the Canadian province of British Columbia are often included.
What is the best time of year to visit the Pacific Northwest?
There is no wrong time to visit the Pacific Northwest. However, one of the common times of year to travel to the region is between June and September during the summer, when the average temperature is warmer and there is less rainfall.