Seattle = R.A.I.N. While locals may try to fight the prevailing stereotype of our lush city, a bit of precipitation is often simply unavoidable during the winter months. However, a little drizzle doesn't have to mean a dull day battling cabin fever! The Emerald City is brimming with plenty of rainy day things to do and places to explore sans the risk of soggy shoes; you just have to know where to look. Keep it cozy and dry this season with these 20 ideas for ducking the raindrops.
1. Stroll Through a Tropical Paradise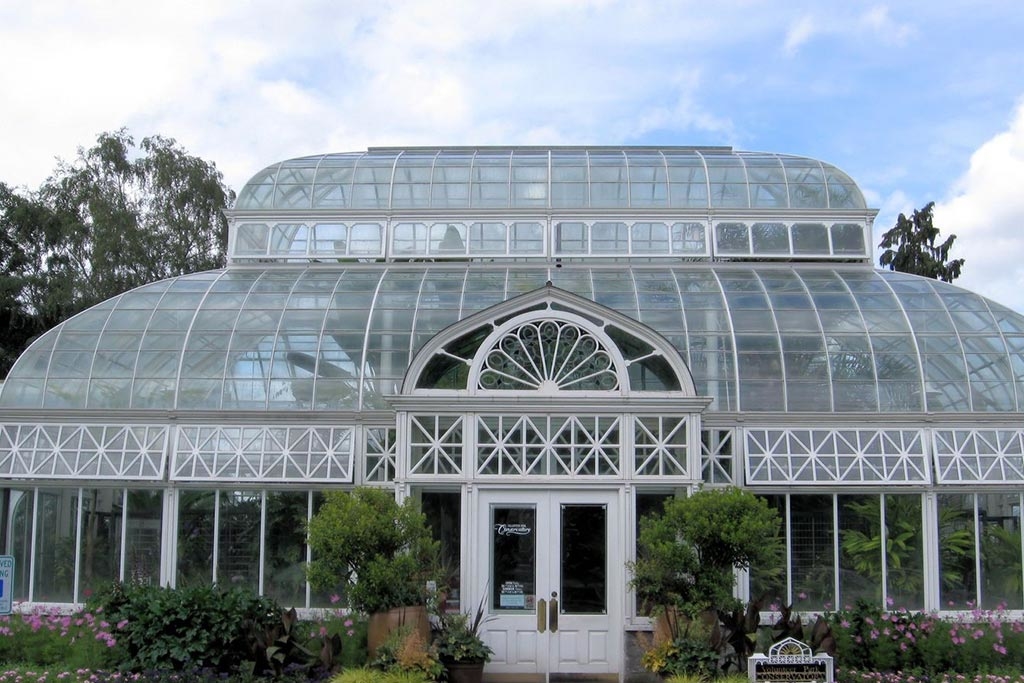 On a damp day, 75-degree heat pretty much sounds like perfection, right? Luckily, you can skip the flight to an exotic locale and instead escape the drizzle at the Volunteer Park Conservatory! The 100-year-old greenhouse is made up of 3,426 individual glass. It also underwent a $3 million restoration and improvement project. Inside, the steamy air will transport you to a tropical paradise bursting with a world-class botanical collection ranging from cacti to hundreds of unique plants, some as old as the building itself.
Don't leave the park without climbing to the top of the water tower! Though it's a slightly steep trek up the flights of stairs, the panoramic views of the city – including the Space Needle, waterfront and downtown skyscrapers – are well worth the trip if there's a break in the clouds.
2. Meet Creatures from the Deep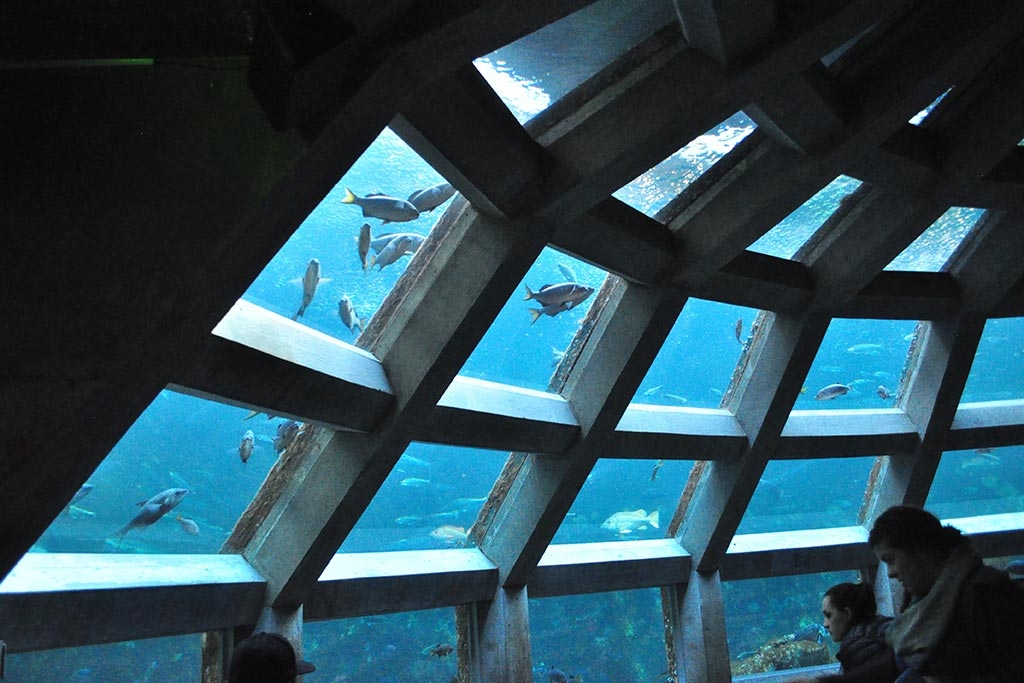 Want to connect the kiddos with nature but avoid the raindrops? Check out the Seattle Aquarium for an undersea experience without ever getting wet! Wander through the enchanting moon jellyfish ring, toward everyone's favorite 8-legged animal, the giant Pacific octopus. Next, enter the dreamlike underwater dome for a 360-degree view of the Puget Sound aquatic ecosystem. Finish up your trip with a visit to the ever-adorable otter and seal exhibits.
3. Visit a Rainbow in the Rain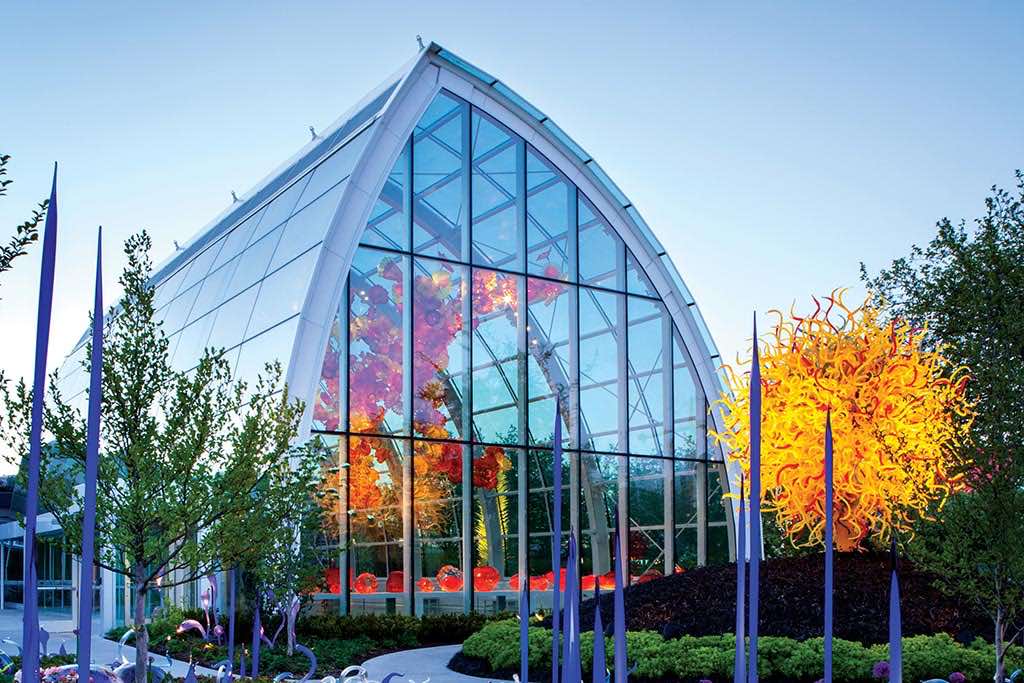 Spend a colorful day at the Seattle Center with an afternoon at Chihuly Garden & Glass. From a colossal wall of rainbow-hued woven blankets to a back-lit ceiling loaded with kaleidoscopic blown-glass pieces, this is a stop your eyes won't soon forget.
Stroll through a forest of colorful, iridescent shapes blending with tangled, swirling structures to find the pièce de résistance known as the Glasshouse. At 40-feet-tall, the exhibit feels more like a conservatory than a museum floor, bathing the 4,500 square-foot space in streaks of glowing oranges and fiery reds. Natural light from above shines through the intricate glasswork and dances across the floor, making for a truly show-stopping installation. Book this tour with Clipper, learn more.
4. Spot Some Celebrity Visitors

Turn a gray day into a gray adventure on a whale watching excursion out of downtown Seattle. Each March and April, the migrating gray whales make their way through the Salish Sea along their lengthy journey up to Alaska. Seize the rare opportunity to share the Sound with these 35 ton visitors on a Seattle gray whale watching tour out of the FRS Clipper terminal at Pier 69.
5. Get to Know Seattle from Top to Bottom
You've seen the bustling streets of Pioneer Square, but did you know there's an entire skeleton of a city below? Discover the roots of the Emerald City as you trek through the catacomb-like maze of the Seattle underground on a Beneath the Streets tour!
Explore a network of storefronts, sidewalks and basements that were once the hub of downtown, but became buried underground when the city rebuilt on top of its origins after the Great Seattle Fire. Not only will you leave with some memorable stories of the city's interesting and colorful past, you'll also discover the purpose of those mysterious purple glass squares embedded into Seattle's sidewalks! Book this tour with FRS Clipper, learn more.
6. All About Aircraft
If you're an aviation aficionado or have an aspiring pilot in tow, the iconic Boeing Future of Flight Aviation Center and Factory are a must-visit.
Travel through the heart of Boeing's production factory for a rare glimpse at the inner workings of a commercial jet assembly plant. Experience the mammoth 747, 777 and 787 Dreamliner before they take to the skies. Budding astronauts can hop inside a full mock-up of the U.S. Laboratory Module Destiny to see what it's like to live and work on the International Space Station.
Or, spend an afternoon marveling at hangars packed with notable, historic and straight-up awesome aircraft at the Museum of Flight. The biggest independent museum of its type on Earth, the museum boasts more than 175 different aircraft from each era. Put your aeronautic skills to the test in The Pilot Experience, then grab lunch in the café with a front-row seat to the comings and goings of Boeing Field.
7. Ascend the Space Needle
Even on a gray day, the Space Needle provides some of the most dramatic panoramic views of the Emerald City and its surrounding natural beauty. Snap a time-lapse video from the elevator as you whisk 520 feet up to the observation level in a mere 41 seconds. Warm up with a steamy drink at the Atmos Café espresso bar and gaze out at the city skyline through floor-to-ceiling windows.
And be sure to pop down to the 500-foot-level for a bird's-eye view of the ground below – including the kaleidoscopic Chihuly Garden & Glass! – through the first-of-its-kind rotating glass floor. The whole city is at your feet! Book this tour with FRS Clipper, learn more.
8. Enjoy a Night of Performing Arts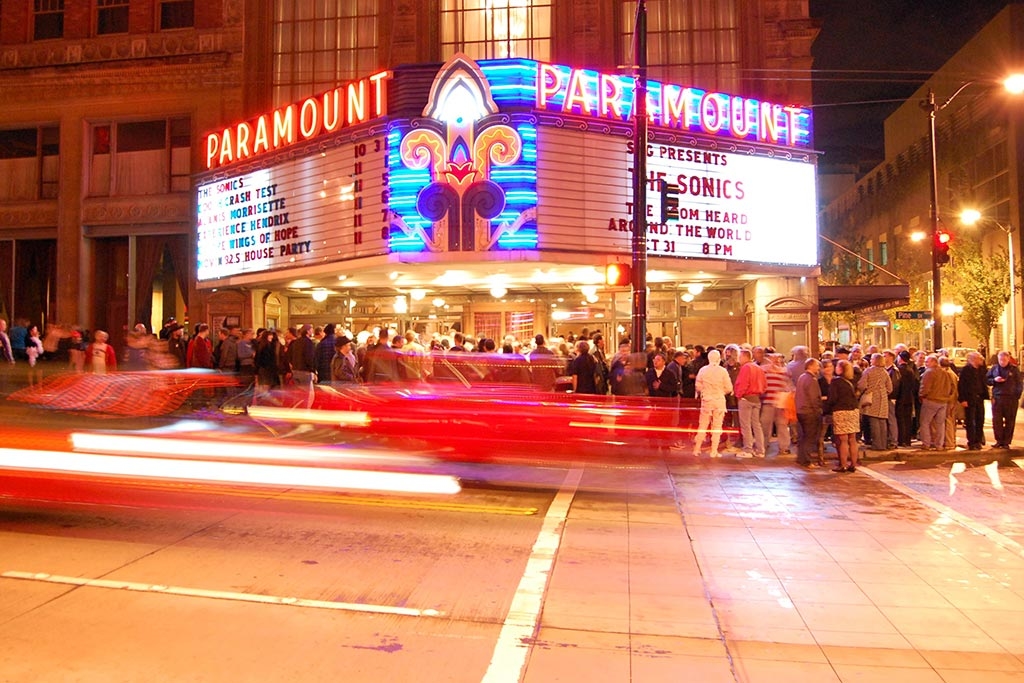 From glittering crystal chandeliers to ornately detailed acoustic ceilings, the Paramount Theatre has all the trappings of a historic music hall. Choose a show from their impressive calendar – featuring everything from Grammy-winning bands to stand-up comedy legends – and soak in the atmosphere of this iconic 92-year-old downtown establishment.
Looking for dinner and a show? The three-hour spectacle Teatro ZinZanni thrills with a combination of live music, dancing, theater, torch swinging and acrobatics. Part circus, part dinner theater and always a little magical, each show is a non-stop display of twirling, colorful performances that will keep you on the edge of your seat all night long. There's so much going on you may even forget about that 5-course feast in front of you!
9. Game Night On the Town
Indulge in some friendly competition with a round of mini-golf at Flatstick Pub. Sip on a pint from their locally-focused tap list as you wind your way around a challenging indoor course. In addition to your standard windmill and clown mouth putt-putt, you'll also find Flatstick original games like Duffleboard™, Ball Jockey™ and 'stick putt™!'
Bowling more your scene? Cruise up to Capitol Hill and grab a lane at the Garage. Boasting a crave-worthy menu of pub food, late weekend hours and a massive room full of pool tables, this is the perfect spot to wind down the night with your crew.
10. Don't Skip Brunch
Is it an early lunch? A late breakfast? We don't care as long as pancakes and a mimosa are involved! Fuel up on everything from a chorizo-studded Spanish frittata to a wagyu breakfast burger at Coastal Kitchen on Capitol Hill. Or head to the Lower Queen Anne neighborhood for some Cajun-inspired cooking and incredible cocktails at Toulouse Petit. On a tighter schedule or traveling with a large party? Portage Bay Café has multiple locations around town that also take reservations, a rarity for brunch hour!
11. Browse the Seattle Library
Staying downtown? Then you've likely spotted the geometric, futuristic design of the Seattle Public Library. But don't just gaze at it from the street! The real treat is through the doors, where colorful hallways and escalators add to the vivid experience. Duck inside to grab a coffee in the library's adjoining café, then take some time to explore its neon-yellow escalators, artwork on exhibit and views from the tenth floor.
12. Soak in a Day at the Spa
Bundle in away from the weather with a steamy day at Banya 5 urban day spa. Warm up with an invigorating scrub, luxuriate in an 80-minute-long Signature Massage, or try out something a little different with a Botanical Mud Wrap. Extend your relaxation with a visit to Banya's Russian-style sauna, soaking pools and Turkish steam room – which you can buy a pass to visit a la carte if a spa treatment isn't in your budget.
13. Treat Yourself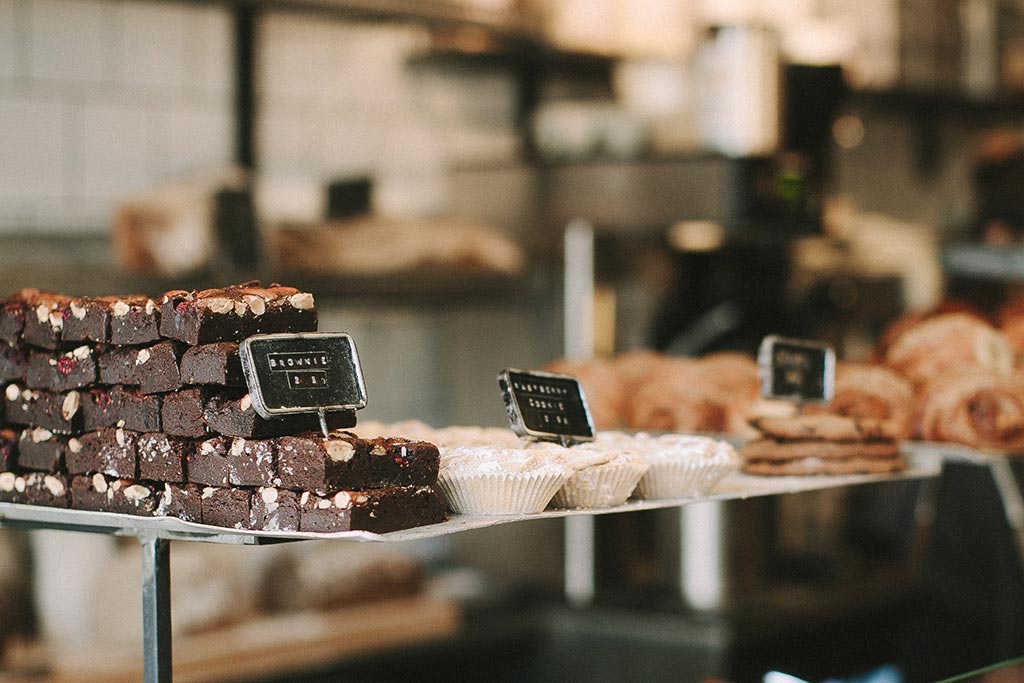 Surrender to your sweet tooth with a visit to Hot Cakes Molten Chocolate Cakery in Capitol Hill. Serving up decadent treats that range from a classic vanilla bean crème brûlée to an innovative grilled dark chocolate sandwich. Cap off your visit with one of their boozy brews like the Drunken Sailor – a frothy peanut butter, caramel and whiskey combo. Or sample their take on Butter Beer, which can be ordered with or without the sparkling wine component for a visit with any Potter-loving kiddos.
If you take the art of patisserie seriously, you won't be disappointed in Interbay's Fuji Bakery. Started by pedigreed baker Taka Hirai (who studied under three-Michelin-star-rated chef Joel Robuchon), this bakeshop offers unique confections such as green tea Danishes and mango-coconut croissants.
14. Indulge Your Inner Bookworm
What pairs better with a rainy day and a snug café than a great book? Pop over to Ballard's charming Secret Garden Books to browse the shelves, then head around the block to grab a latte at Seattle Coffee Works and dig into your new read.
If you find yourself further east, make a stop at Third Place Books in the Ravenna neighborhood. From an adorable kids' corner to a calendar full of literary events, this is a worthy destination for book-lovers. Can't wait to crack into your new purchase? Head down to the Pub at Third Place beneath you, where you'll find a tempting food menu and 18 rotating beers on tap.
15. Take a Trip to the Pacific Science Center
If showers strike, the Pacific Science Center offers the perfect rainy day respite. Settle into a seat at the Planetarium for a show that's out of this world, then immerse yourself in their indoor oasis full of butterflies and colorful tropical plants.
Whatever you do, don't miss the chance to see a movie on one of the world's largest IMAX screens! Catch a jaw-dropping nature film or a new release from Hollywood and prepare to be blown away by the enormity of the screen before you.
16. Get Your Caffeine Fix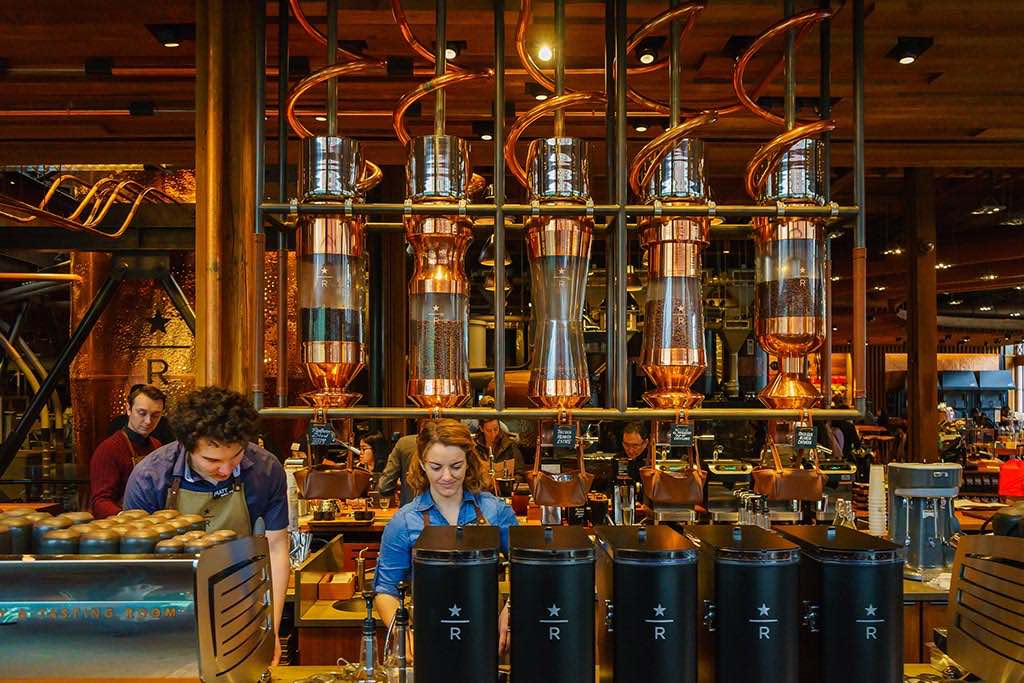 Calling all coffee addicts! If Willy Wonka had built the ultimate coffee shop instead of a chocolate factory, the result might have looked a lot like the 15,000-square-foot Starbucks Reserve Roastery in Capitol Hill.
With eight distinctive coffee-prep methods to choose from, beans being roasted right beneath your nose and a library of more than 200 texts on coffee, you'll surely leave with a whole new appreciation for your morning beverage ritual.
17. Dig Some Crates
There's nothing more satisfying than unearthing a rare gem in a dusty stack of albums, and fortunately Seattle has no shortage of record shops to peruse. If you're in Fremont, petite vinyl haven Daybreak Records is a must-visit.
Flip through rows of carefully-curated crates to find your next favorite EP, then pop into a local favorite, Easy Street in West Seattle, also doubling as a diner café! Vinyl and hash browns, is there anything better?
18. Sip Your Way Around Town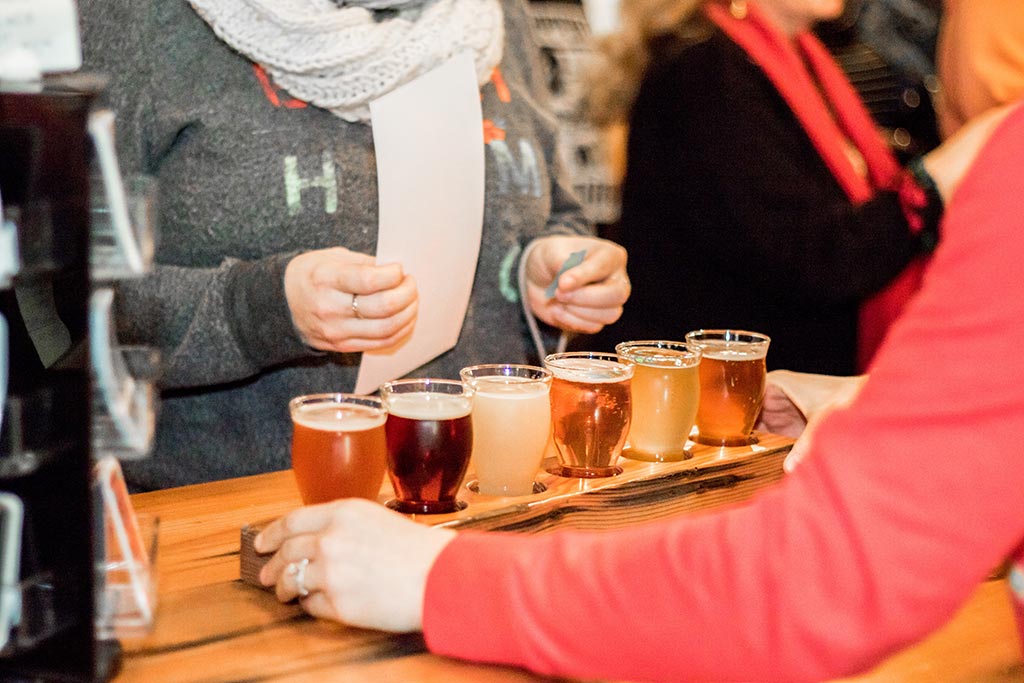 Seattle best-known beverage may be coffee, but the city's craft beer scene is swiftly gaining on it. Grab a spot at a picnic table beneath strings of twinkling lights at Seapine Brewing Company's industrial-chic SoDo tasting space. Try a pour of the award-winning Sea Witch Stout, or sip on their mainstay Seapine IPA. You can't order wrong from this menu!
Want a little nosh with your brew? Grab a table at Redhook Brewlab and order from their mouthwatering menu of elevated pub grub. Pair a pint of their signature ESB with a crisp-crusted pizza or order up a bunch of smaller pub bites to have alongside a flight of tasters – perfect for the indecisive.
19. Mosey Around a Museum
Walk into the Seattle Art Museum (SAM) and the first thing that catches your eye are white mid-90's Ford Tauruses suspended high above you. Venture further inside and you'll discover why SAM is the city's most vibrant arts hub. In addition to their permanent installations of both ancient and modern art, the museum features breathtaking temporary exhibits, including their current nostalgic display, Anthony White: Limited Liability.
Equally as impressive and easily the most distinctively designed museum, the Museum of Pop Culture (MoPoP) fuses sci-fi and music communities under one roof. Get hands-on with musical instruments, check out an impressive lineup of iconic rock memorabilia and discover a fascinating array of rotating displays. The Frank Gehry-designed structure also houses a concert venue on the top floor, as well as the Seattle monorail, which runs straight through the center of the museum.
Looking for some motivation to get a jump on your year-long goals? Get inspired to be your most creative self with a visit to the Museum of History & Industry (MOHAI). Highlighting the Puget Sound region's diverse history of innovators, MOHAI dives into what has established Seattle as a hotbed of imagination and ingenuity. And who knows, after your visit you might just be inspired to dream up the next breakthrough discovery yourself!
20. Explore the Nooks and Crannies of Pike Place Market
The Market may have been one of your first stops in town (it is only a 15 minute walk from the FRS Clipper terminal, after all!), but it's unlikely that you managed to see and taste all that Pike Place has to offer in just one visit! Boasting more than 220 shops and restaurants, 150 craftspeople, and a handful of live buskers rain or shine, there's always something new to see or sample on a visit to this iconic downtown destination.
Rather than holing up and waiting for the sun to reappear, fill up your calendar with some of these fun indoor activities and the gray day blues will clear up in no time. Go ahead and lace up those duck boots (the official Northwest shoe of choice) and head out on your own rainy day adventure!
Feature Photo: Nick Harris