With summer creeping up quick, it's time to slap on the sunblock, lace up your walking shoes and hit the town in search of some new discoveries! Boasting more than 20 culturally unique neighborhoods, a vibrant arts community, and easy access to some of the most picturesque hiking and boating adventures in the Pacific Northwest, Seattle offers an array of activities to suit all interests. To help narrow down your itinerary, here's our list of 50 things to do in Seattle this summer!
Book Now: Victoria to Seattle Overnight Package with 2 Nights or More
In this Guide:
Iconic Seattle
1. Space Needle
There's a good reason why the Space Needle is at the top of our list. In addition to being an iconic feature along Seattle's skyline, the Needle's recent "Space Lift" massively freshened the look of the 55-year-old landmark. With a first-of-its-kind rotating glass floor for a peek at the ground below (wave hello to the colorful Chihuly Garden and Glass below!) AND floor-to-ceiling windows for 360-degree views of the Puget Sound, the Space Needle still offers the classic views you've grown to love, but a million times better.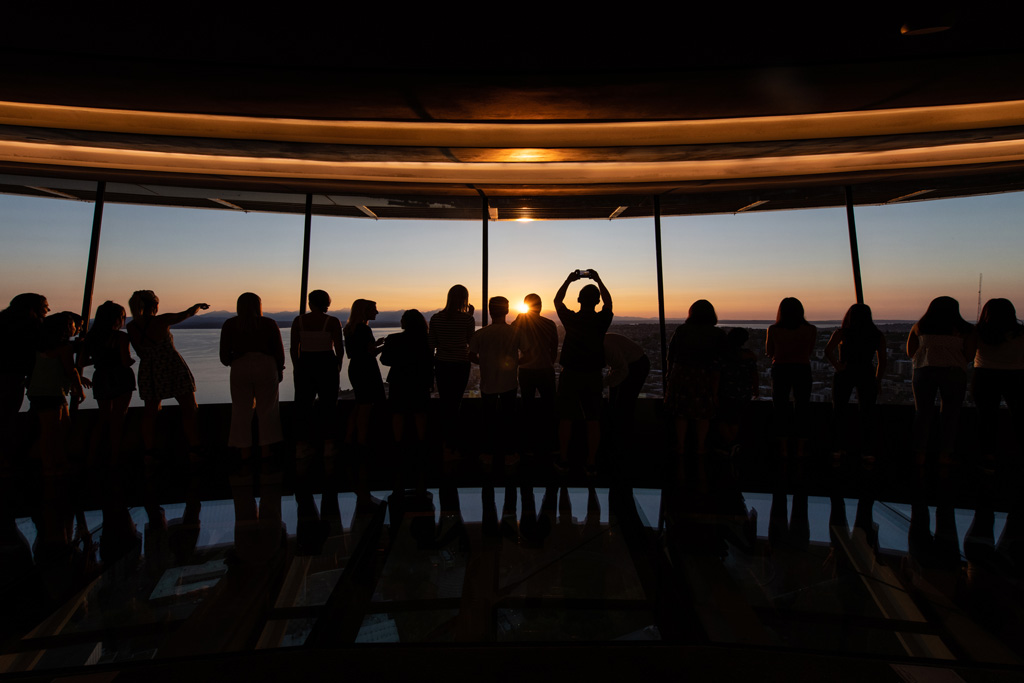 2. Chihuly Garden and Glass
Situated directly under the Space Needle, Chihuly Garden and Glass showcases awe-inspiring glass sculptures created by the world-renowned Seattle artist Dale Chihuly. The centerpiece is the 40-foot tall Glasshouse, which is home to an expansive 100-foot long sculpture. Angling for some amazing photos? Stroll through these stunning gardens in the evening during Seattle's glorious "golden hour."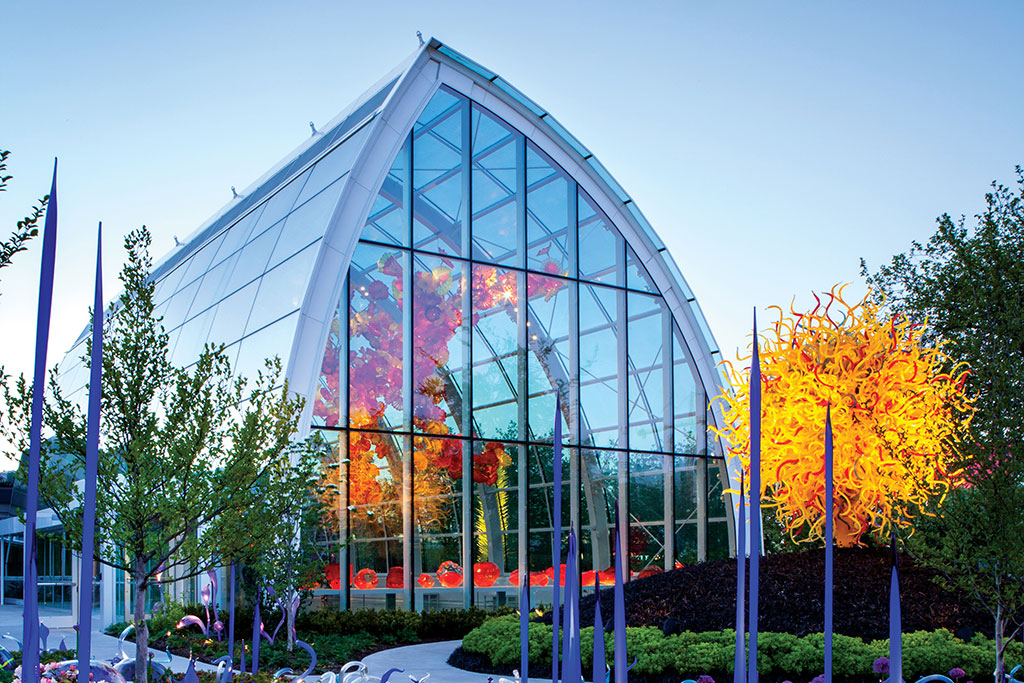 3. Pacific Science Center
Spend a whole day at the Pacific Science Center! With a tropical butterfly house (there are more than 800 of the beautiful winged insects inside!), a planetarium and hundreds of hands-on science exhibits, there's plenty to keep the whole family entertained. Come nightfall, two IMAX screens and one of the world's largest Laser Dome theaters illuminate the Center.
4. Seattle Great Wheel
Take a ride on the breathtaking Seattle Great Wheel on Pier 57 and see the city of Seattle like never before as you soar 175 feet over the water. (Inside tip: Visit at sunset to catch the sun dip behind the Olympic Mountains in a glowing blaze of color.)
5. The Original Starbucks
While strolling through Pike Place Market, be sure to stop by the 1st & Pike Starbucks store, also known as Seattle's original Starbucks. Take a break from exploring downtown and grab an iced latte to beat the heat. You can't visit the city of coffee without a stop here!
6. Fremont Troll
Hiding under Fremont's gigantic Aurora Bridge and flanked by a colorful community garden, this concrete monster stands guard, Volkswagen Beetle in hand. Have some additional free time? Stroll around this funky neighborhood to discover other oddities, such as a rocket ship and a 16-foot bronze sculpture of Vladimir Lenin.
7. Gum Wall
Just underneath Pike Place Market in Post Alley, the gum wall is just as eccentric as it sounds – one huge brick wall covered entirely in gum. You know the drill, if you visit you have to leave your own. So get to chewin'!
8. Gas Works Park
With expansive views of downtown Seattle across Lake Union, there is no better spot to spend a sunny day than camped atop one of the grassy hills at Gas Works Park. Grab one of the gas plant equipment-turned tables for a picnic or simply work on your tan and clear your mind while you watch boats drift by.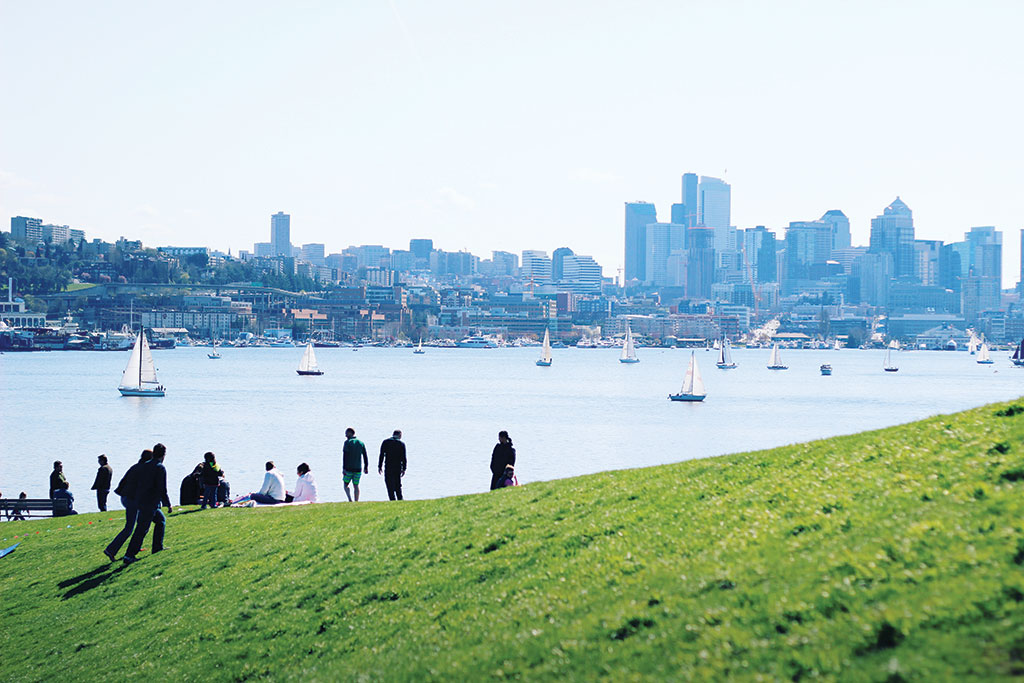 9. Pioneer Square Shops & Restaurants
Seattle's founders settled in Pioneer Square in 1852, and many of the city's oldest buildings still stand in this charming neighborhood. Wander down 1st Ave and find gifts at Clementines or grab a bite and a cocktail at Damn the Weather.
10. Ride the Monorail Through the Museum of Pop Culture
If you're looking for the quintessential Seattle experience, look no further than the Museum of Pop Culture (MoPOP). Hop on the famous Seattle Monorail and ride right through the belly of the Frank O. Gehry designed building, then enjoy an afternoon of experiential exhibits blending music, pop culture and sci-fi.
11. Take a Water Taxi to West Seattle
Cruise across Elliott Bay on a water taxi for a day of shopping and beach-bumming in West Seattle. Five bucks buys a 12-minute cruise, just enough time to grab a coffee and make plans for the day. When you arrive in West Seattle, grab lunch with a view at Hawaiian-Korean eatery Marination Ma Kai, or walk 7 minutes along the water to seafood institution Salty's on Alki Beach.
12. Catch Summer Concerts
It wouldn't be summer in Seattle without a slew of outdoor concerts to fill your calendar. Dance the night away to a mixture of eclectic indie, dreamy synth and experimental electronic music at the Capitol Hill Block Party or check out the incredible lineup of artists at Bumbershoot, the original Seattle music festival – celebrating 50 years in 2023!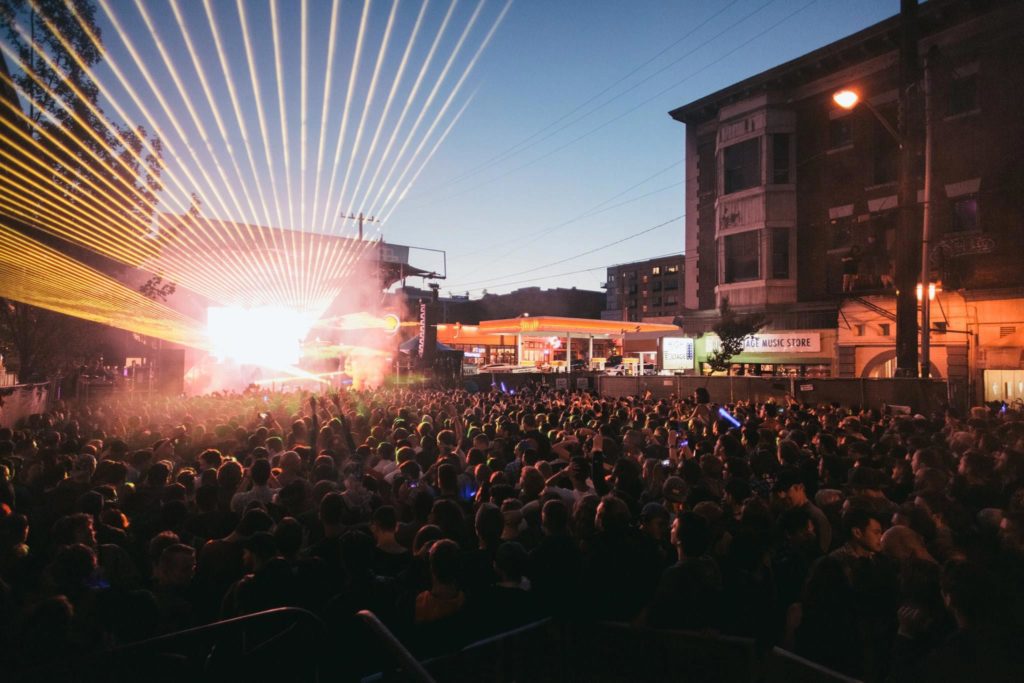 13. Shopping and Nightlife on Capitol Hill
Looking for fresh 'fits? With its fashionable boutiques, sneaker shops, eco-friendly retailers and thrift stores, there's no better place than the vibrant Capitol Hill neighborhood. When night falls, stop by speakeasy establishments such as Knee High Stocking Co., distilleries such as Sun Liquor and all-out parties at Unicorn.
14. Seafair Festival
For the 74th year, Seafair Festival is back with all of the PNW's most exhilarating events! Kicking off July 4th with a spectacular fireworks display at Gas Works Park, enjoy a month-long streak of family-friendly fun. Snag a spot along Fourth Avenue for the annual Torchlight Parade, enjoy the goofy ingenuity of the Milk Carton Derby and cheer on the grit and determination of the Seafair Triathalon participants!
The fanfare wraps up during the final blow-out weekend! Between August 4th and August 6th, prepare to be amazed by displays ranging from a Blue Angels Air Show to a thrilling hydroplane boat race.
15. Seattle Pride Festival
Celebrate this diverse city's LGBTQ community during Seattle Pride! Enjoy a full lineup of events throughout the city – from a jubilant parade to athletic events celebrating the city's queer athletes. The celebration culminates in the Volunteer Park Pride Festival, which offers a full day of live music, arts and crafts, food trucks and show-stopping performances.
Step Off the Beaten Path – Hidden Spots Around the City
16. Gigantic Hat n' Boots at Oxbow Park
Undoubtedly one of the more unique attractions in Seattle, "Hat 'n' Boots" was built in 1954 as part of a Western-themed gas station, and is billed as the largest hat and cowboy boots in America.
17. Olympic Sculpture Park
Find Seattle's urban slice of Zen tucked along the waterfront just north of the Clipper terminal. The Olympic Sculpture Park features staggering modern art installations and classic vistas of the Space Needle, Belltown and the jagged Olympic Mountains across the Sound.
18. Seattle Pinball Museum
Transport yourself back to your childhood days of arcades, lights and pinball flippers at this classic pinball emporium. The perfect cure should a little Seattle drizzle blow your way, this amazing museum boasts more than 50 vintage pinball machines that are free to play with admission to the museum. Order up a glass of local beer, slip it into one of the pinball machines' cupholders and get your flipper fingers ready for some world-class pinball playin'.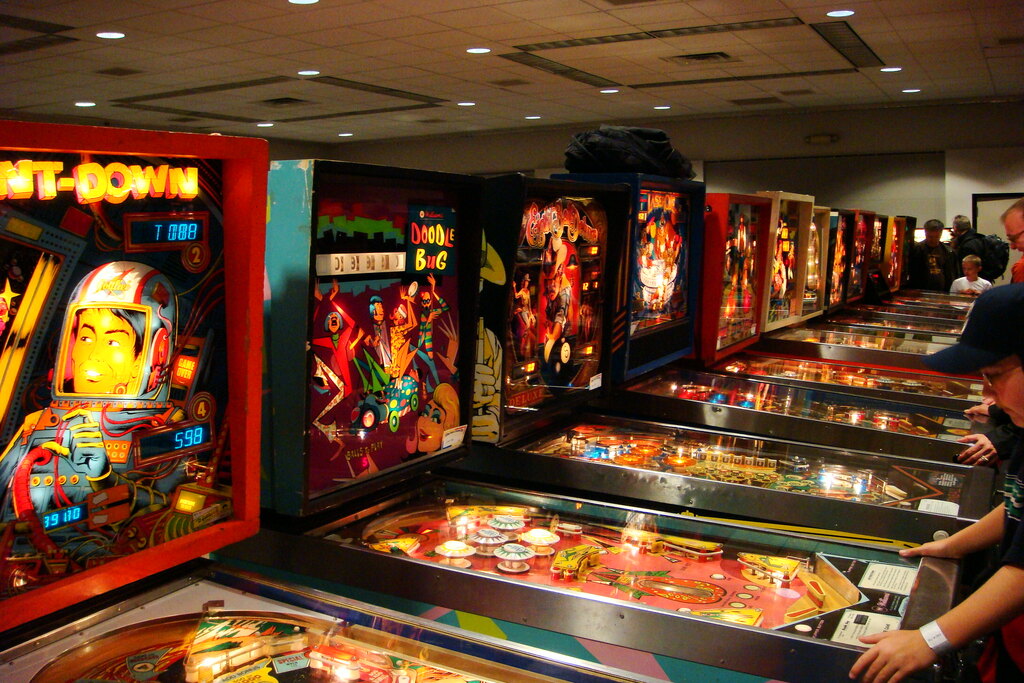 Get Outdoors – Seattle's Nature Areas
19. Kerry Park
One of the city's most popular viewpoints, Kerry Park aligns the Space Needle nicely along the downtown Seattle skyline, making for a worthy visit day or night. Clear days also reward you with a stunning view of Mount Rainier!
20. Golden Gardens Park
If you love sandy beaches, seaside sunsets and barbecue pits (and who doesn't?) Golden Gardens Park has got all the boxes checked. Head to the beach and join a spirited game of volleyball or stroll to the northern nature preserve and try to spot the local turtles.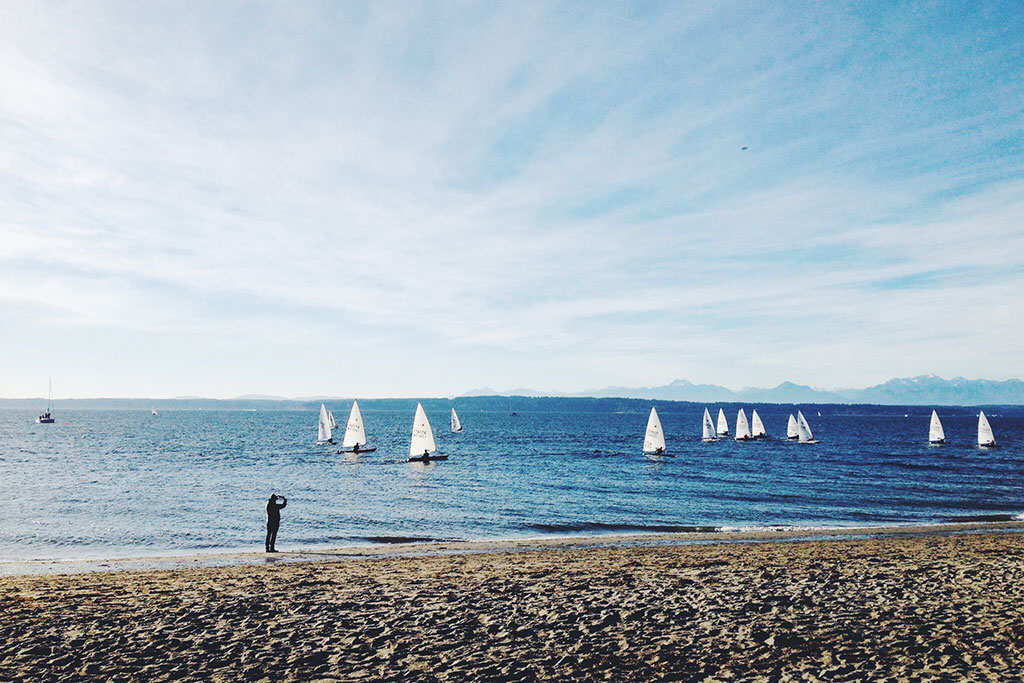 21. Walk Around Green Lake
One of Seattle's most beloved parks, Green Lake offers a newly reconstructed path around its perimeter, perfect for walking, biking or rollerblading. In the summertime, cool off with a dip at the beach, then wander the surrounding neighborhood shops, restaurants, and bars.
22. Alki Beach
On a perfect summer day, Alki Beach is Seattle's Santa Monica. Beach volleyball, longboarding and roller skating are all activities of choice here, all set to a gorgeous backdrop of downtown Seattle across the water.
23. Myrtle Edwards Park
Just minutes north of the Clipper terminal along the waterfront, Myrtle Edwards Park is the perfect spot to watch the sun slip behind the Olympic Mountains. Gaze west across Puget Sound for unobstructed views of ships, marine life, West Seattle and Bainbridge Island.
24. Discover Seattle's Plethora of Pocket Parks
Scattered throughout the Emerald City you'll find a wealth of tiny neighborhood gardens and parks, teeming with lush foliage and vibrant flowers. Give your feet a rest during a day of downtown exploration at the wildflower-packed Thomas Street Gardens or seek respite from tourist-favorite Kerry Park at charming Parsons Gardens.
25. Washington Park Arboretum
A true hidden gem, the Arboretum showcases 230 acres of diverse plant life, some found nowhere else in the Northwest. Wind your way around its scenic trails or find a bench and soak in the landscape. Our favorite seasons to visit are during spring and summer, when stunning flowers add vibrant pops of color to the grounds.
26. Waterfall Garden Park
This secluded retreat is Seattle's best-kept secret! A 22-foot waterfall in the heart of Pioneer Square, tucked behind Occidental Square Park on 2nd Ave. It's the perfect spot to have lunch, read a book or relax to the sound of moving water and forget about the rest of the world for a while.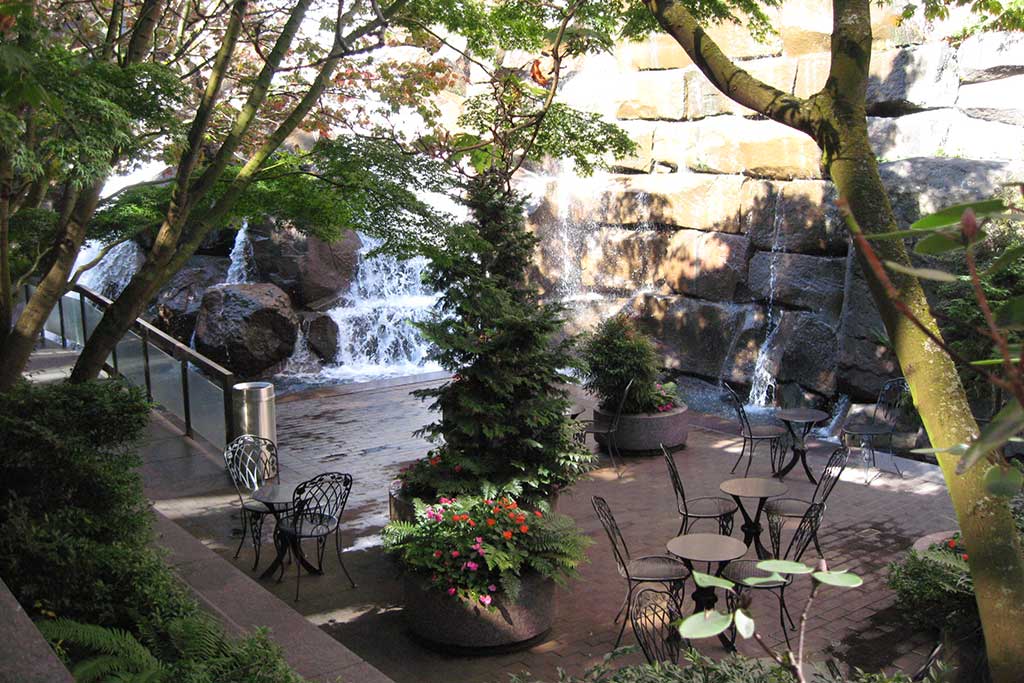 See the Sights – Popular Tours & Attractions
27. Half-Day Seattle Whale Watching
From May to October, enjoy an exciting day out on the water with a half-day Seattle whale watching tour departing directly from Pier 69 in downtown Seattle! Learn all about the Puget Sound's beloved local marine wildlife from our expert onboard naturalist and soak in breathtaking coastal views along the way on this 3-5 hour adventure!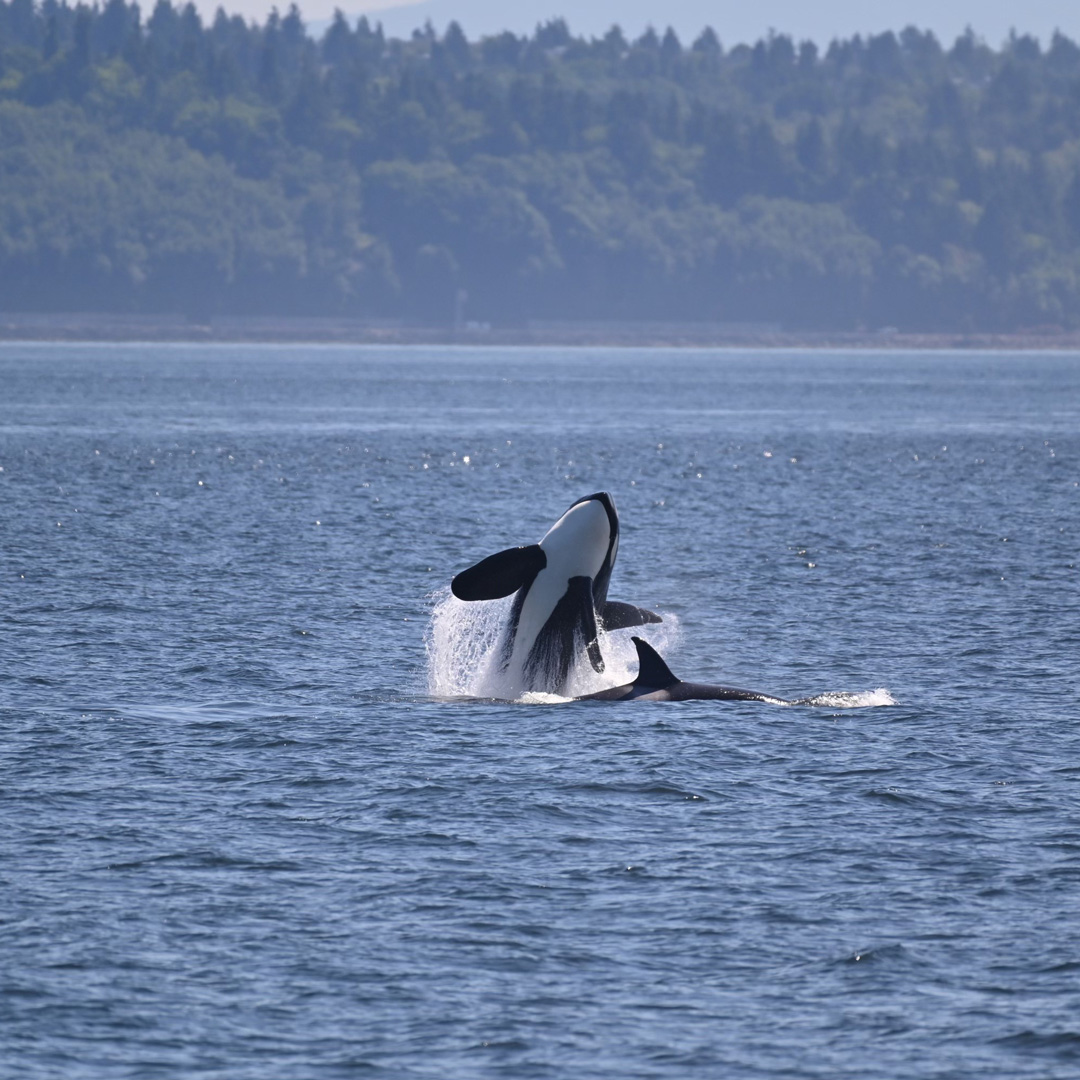 28. Pike Place Market Food Tour
Get a quintessential taste of the Emerald City with a Pike Place Market Food Tour. Where better to nosh on delicious eats than at the city's source for local and fresh food, Pike Place Market? Experience how Seattle does cuisine on a progressive, 2-hour tasting adventure at some of the city's favorite restaurants, from eateries helmed by James Beard Award honorees to century-old baking institutions.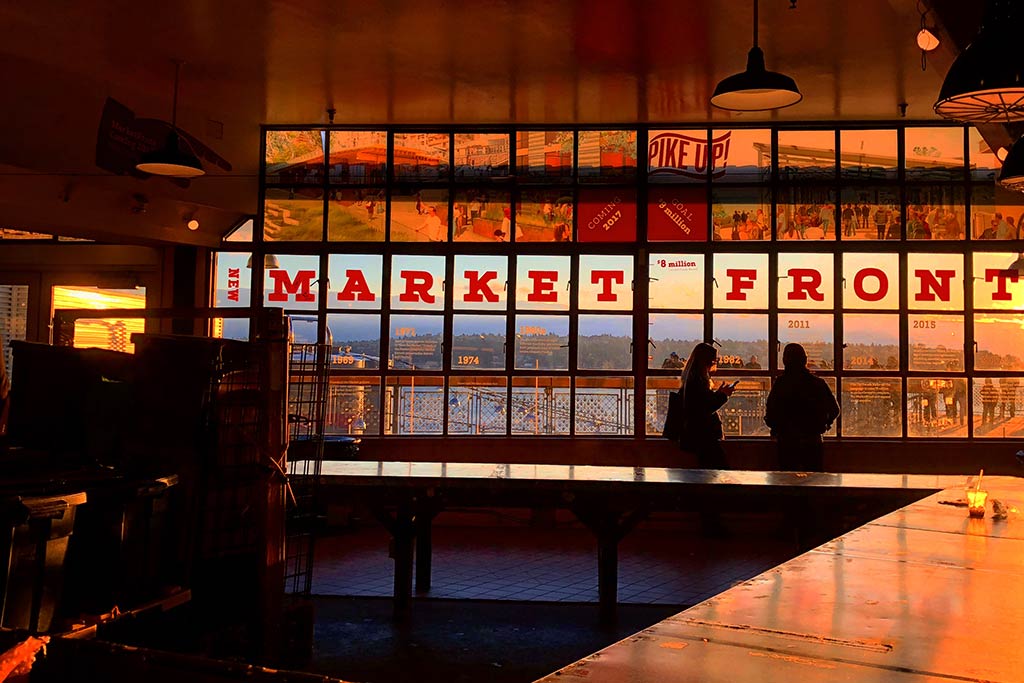 29. Beneath the Streets Tour
What's the best way to escape the heat in Seattle? Go underground! The Beneath the Streets Tour is a curious and unusual insight into the history of Seattle's subterranean storefronts and sidewalks entombed by the Great Fire of 1889.
30. Boeing Future of Flight Tour
Explore both the Future of Flight Aviation Center and the Boeing Factory on this exciting interactive experience. Meander through the largest building in the world by volume for an up close and look at 747, 777, and 787 Dreamliner airplanes before they take to the sky.
31. Argosy Locks Cruise
Enjoy a 2 hour cruise through Elliott Bay, Shilshole Bay, the Hiram Chittenden Locks and Lake Union, all with live narration of Seattle's history. Time your visit right to see massive king and coho salmon fly up the fish ladder as they migrate into the fresh water of Lake Washington to spawn between mid-August to September.
32. Root on the Mariners and Sounders
The stomping grounds for the Seattle Mariners, T-Mobile Park features a retractable roof (for that rare Seattle sunshine) and is your source for as many hot dogs, peanuts and crackerjacks you can eat while rooting for our beloved Ms. (Psst, BC folks! They'll be facing off against the Blue Jays on July 21-23!)
Right next door at Lumen Field you can join a slew of other Rave Green clad fans and cheer on the Seattle Sounders as they pursue another shot at the MLS Cup. Both stadiums are conveniently nestled among post-game bar spots such as Elysian Fields and Gantry Public House, so you have plenty of options when it comes to celebrating your win with a frosty pint.
33. International Fountain
Embrace your inner child and cool off with a quick dash through the 20 spouts gracing the Seattle Center's International Fountain. Keep an ear out for the accompanying recorded world music that changes twice a month to coincide with event programming at the Center.
34. Museum of Flight
Spend an afternoon marveling at hangars full of unique, historic and straight up awesome aircraft at the Museum of Flight! The largest independent museum of its type on the planet, the space boasts more than 175 different aircraft from each era. Put your flying skills to the test in The Pilot Experience, then grab lunch in the café with a front row seat to the comings and goings of Boeing Field.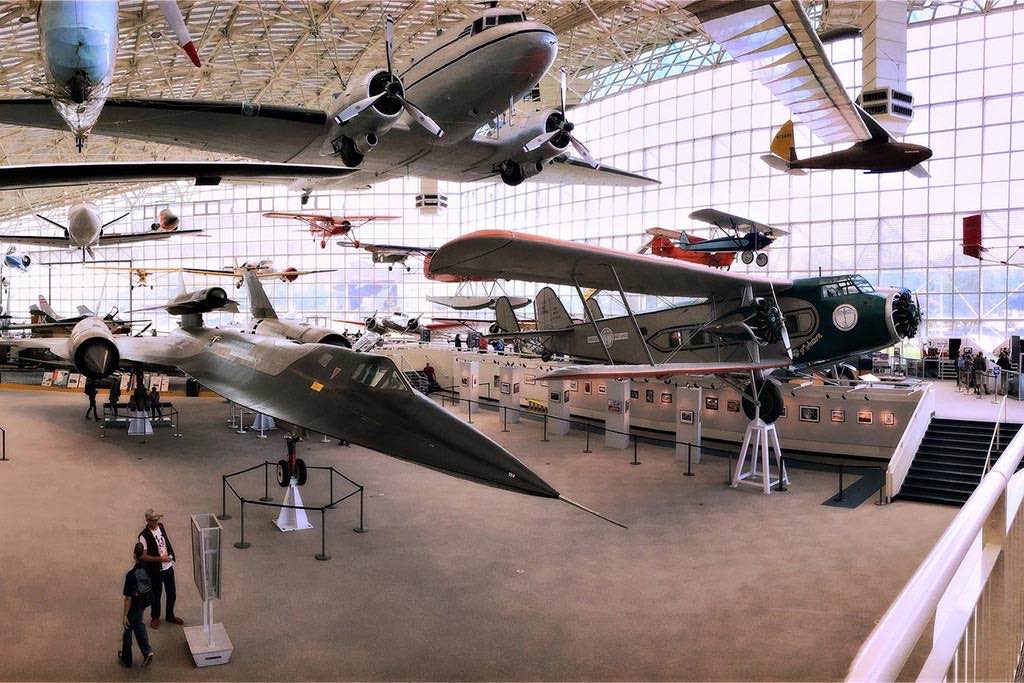 Take a Bite Out of the City – Sips and Bites
35. Grab Brunch
Is it an early lunch? Late breakfast? We don't care as long as pancakes are involved. Grab the best bites in the city at Oddfellows on Capitol Hill, Sabine in Ballard or at Portage Bay Café, with multiple locations around town — that also take reservations, a rarity for brunch hour!
36. Sip Around Seattle Distilleries
Jump on the craft distillery bandwagon and get an inside look at the inner workings and giant glistening stills of small-batch producers around town such as Sound Spirits, Letterpress and Copperworks — the last of which is just less than 20 minutes walking from FRS Clipper's Seattle terminal, and available to purchase duty free on the ride home.
37. Dick's Drive-In
Call it Seattle's version of In-N-Out, the Dick's burger is just as famous in the Northwest and it's still the best deal in town. Keep your eye out for their glowing orange sign around town to stop in and enjoy a timeless meal (seriously, they haven't changed their menu since '82).
38. Salty's on Alki Beach
No trip to Alki Beach is complete without dinner at Salty's! Located right on the water and offering some of the freshest seafood around and unbeatable views of downtown Seattle, it's the perfect spot for a dinner date.
39. Dine in Columbia City
Columbia City boasts one of America's most diverse zip codes, and as a result also offers an impressive variety of dining options. Stroll along its Rainier Ave. hub and you'll spot Caribbean, Mediterranean, Ethiopian, and Thai in the span of just a few blocks!
40. Grab Dessert
Looking for a cool-down activity that's equal parts refreshing and delicious? Head to Molly Moons', Sweet Alchemy, or Full Tilt Ice Cream, to beat the heat with a scoop or two of unique, mouth-watering flavors.
Family Fun – For the Young and the Young at Heart
41. Woodland Park Zoo
The perfect activity for the kiddos (and adults, too!), Woodland Park Zoo includes 92 acres of exhibits featuring more than 1,000 animals. After a day of critter-watching, head to nearby Greenwood Ave for an array of dinner options.
42. Wings Over Washington
See a different side of the Evergreen State with a ride in Wings Over Washington's state-of-the-art "flying theater" that will transport you on an aerial adventure high above Washington state. 5K Cameras and Mushroom VR make for an immersive and lifelike experience as you soar over the state's most scenic landmarks.
43. Seattle Children's Museum
Situated in the heart of the Seattle Center Armory, the Children's Museum features interactive exhibits for kids of all ages, ranging from the Global Village, to the Mountain, to a kid-sized Sound Transit train track.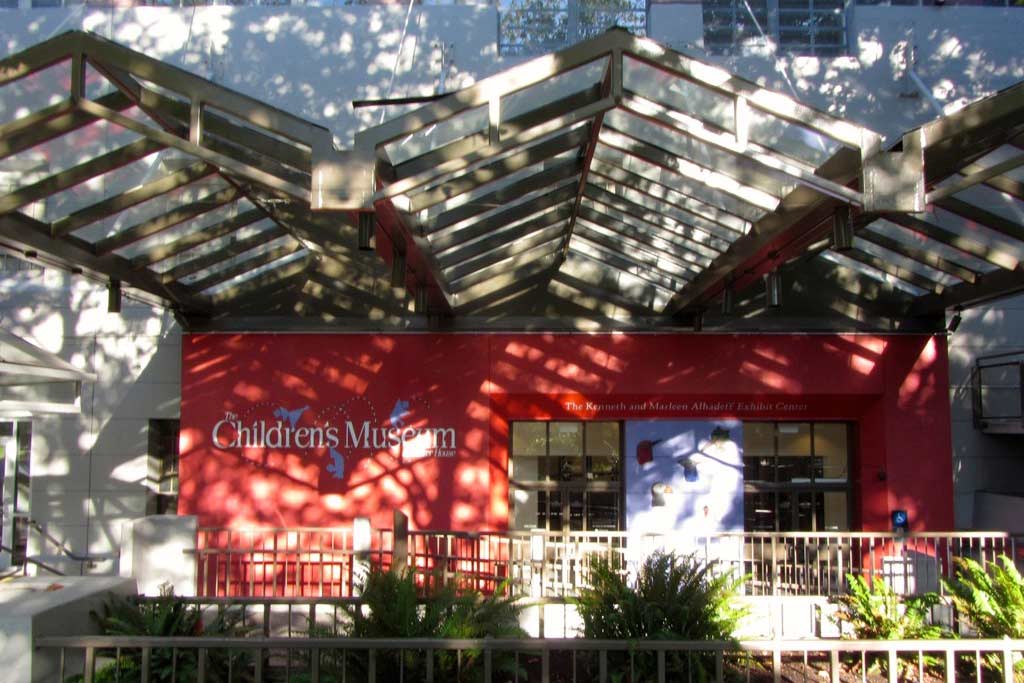 44. Watch the Stars Under the Stars
Take advantage of that perfect Northwest summer weather and enjoy an outdoor flick with friends. Check out Movies at Marymoor east of the city, Movies at the Mural in the Seattle Center on Saturdays in August, or head north for Sail-In Cinema on the waterfront of the Port of Everett.
Get Active – Walk, Hike, Bike or Paddle Your Way Around the Emerald City
45. Walk Seattle's Waterfront
Take a right as you leave the Clipper terminal and enjoy a waterfront walk as you wander along toward the Seattle Great Wheel, Seattle Aquarium, and Ivar's seafood. Head east at any point along the way to start making your way toward Pike Place Market, the vibrant Belltown neighborhood, or the heart of downtown Seattle.
46. Mt. Rainier Tour
Breathtaking vistas of glacier-carved Mt. Rainier, waterfalls and alpine meadows await on a day trip to this iconic landmark. Pay a visit to Paradise or Sunrise to learn more about the mountain, trek through old-growth forests and delight in stunning vistas of the surrounding Cascade Range.
47. Go Kayaking at the UW Waterfront
A popular summertime activity in the U-District, head to the UW Waterfront Activities Center and rent a kayak or canoe for the day! After exploring the area's waterways, head to Agua Verde café for some of the best Baja-style burritos and margaritas in town.
48. Walk or Bike the Burke-Gilman Trail
Beginning in Ballard and following the water along the Lake Washington, through Bothell and Woodinville before finishing in Redmond, the 27-mile Burke-Gilman Trail is the largest of its kind in the city. Pedal, walk or run along the scenic trail for a tour of the region's varying landscapes, from suburbs to city, lakes to forests. (Inside tip: Check out the floating SR 520 Trail  across the 520 floating bridge, which opens many more biking options between Seattle and the Eastside and offers unparalleled mountain views on a clear summer day.)
49. Rattlesnake Ridge
If you're looking for an impressive locale to snap a selfie, the Ledge at the summit of Rattlesnake Ridge is one of the best spots around. Rising 2,240 feet above the lake, the views are truly spectacular. Work up a sweat? Take a quick dip in the lake below as a refreshing reward after a day on the trail.
50. Mount St. Helens National Monument Tour
Discover Washington's sleeping giant on an adventure to the heart of the Mount St. Helens National Volcanic Monument. Arrive in the blast-zone of the infamous 1980 eruption and soak in views of the steaming caldera from the Johnston Center Observatory. Head out on the Eruption Trail where you will have the opportunity to get up close and personal with the lava dome, crater, pumice plain, and largest landslide recorded in human history.
From sparkling waters to snow-capped mountains, soaring city skylines to wooded forests, Washington is chock-full of adventure this time of year. With sunny weather back in full swing, it's the perfect time to explore Seattle and beyond. Whether you're trekking around the city with friends or heading out on a weekend escape with the family, the Emerald City has something for everyone!
Featured image: Seattle Space Needle